Lagniappe
"A little something extra"
Besides destination management and event planning, Events Specialists is proud to offer a wide array of fun and unique services that are original to the great city of New Orleans:
Variety Entertainers
Tarot Card Readers
Fortune Tellers
Palm Readers
Models/Actors
Fais Do Do
Street Parades
Caricaturists
Artists
Magicians
Balloon Clowns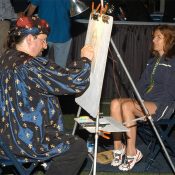 Music
New Orleans is not only a visual feast but a musical one as well. When you're in New Orleans, great music is at your fingertips. Whether your event is centered around the theme of New Orleans music, or just enhanced by it, the heart and soul of N.O. is in the music and it's sure to leave an indelible mark on your guests. With the endless variety of music options to choose from you'll be glad that ESNO can "strike a chord" with the most talented musicians in the city. Just look what we can arrange!
Cajun/Zydeco/Funk
Jazz Bands (Traditional, Modern and Dixieland)
Brass Bands
Gospel Choirs
Big Band / Swing
Rhythm and Blues
Rock N Roll
Classical
Cover/Novelty Bands
Local Favorites
Team-Building/Sports Activities
Golf
Fishing
Bicycle Tours
Scavenger Hunts
Tours
There is so much to do and see in our interesting city. We offer a variety of tours that showcase the culture, homes, wildlife and always, the ambiance of New Orleans. All of our tours are customized to suit any schedule of theme. Our knowledgeable tour escorts are licensed and specialize in particular areas and interests.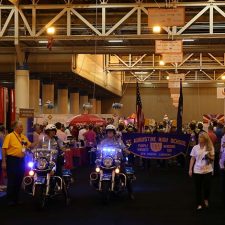 New Orleans – The City
Plantations
Swamps and Cajun Country
Garden District Delights
The French Quarter
Riverboat Rides and Natchez Tours
The Audubon Zoo & Aquarium
Cooking Classes & Demonstrations
Haunted History / Ghosts
Cemeteries
Bicycle Tours
Antiquing
Seaplanes
Airboat Swamp Tours
D-Day museum
Ogden Museum
N.O. School of Glass Blowing
Restaurants
Even if you don't know much about the city of New Orleans, you DO know that we are famous for our food! New Orleans is home to some of the most famous and tantalizing dishes in the world. Word-famous chefs and restaurants have found a permanent home here in our city and you can leave it to the staff at Event Specialists of New Orleans to make sure that you get the taste of New Orleans that you deserve!
Transportation
We'll take care of your guests from landing to take-off and everywhere in between. Your guests are ensured luxurious and prompt transfers by the most reliable transportation companies in the city. At your request, it would be our honor to meet and greet your group at the airport with a bit of Southern hospitality and charm.
Airport transfers
Group shuttles
Vans
Motor coaches
New Orleans Streetcar
Horse-drawn carriages
Limos and Sedans
Town cars